NOC Member of the Board of Directors Mr. Jadalla Alaokali paid a visit to Jowfe Oil Technology Company on Thursday 24 August 2017. Mr. Alaokali inspected the operations carried out to rehabilitate the Company's facilities that were badly damaged; where he acquainted himself with the work progress of debris removal, transporting, and classifying of some materials to be kept safe in warehouses. He also listened to an account of the main obstacles that face the workers.
This visit, in which Mr. Alaokali was accompanied by Mr. Abdalaziz Gaderbouh Advisor at Manufacturing Department, was within NOC's following up of Jowfe Oil Technology Company.
In a meeting with the Management Committee of Jowfe Oil Technology and some departments managers and specialists from the Company, Mr. Alaokali was proud of the new management assigned to manage the Company as well as all the employees of the Company, whom NOC Board of Directors are pleased with proud of their experiences and loyalty to the Company. These experiences and loyalty appeared clearly through the work achieved.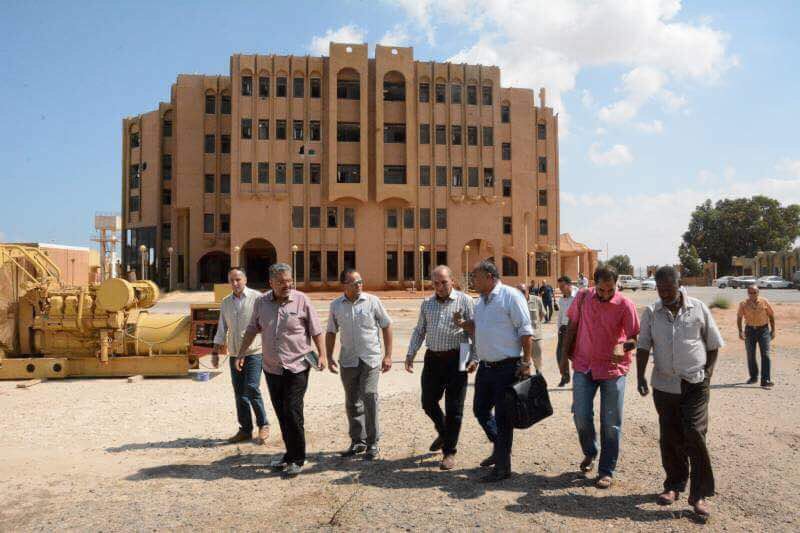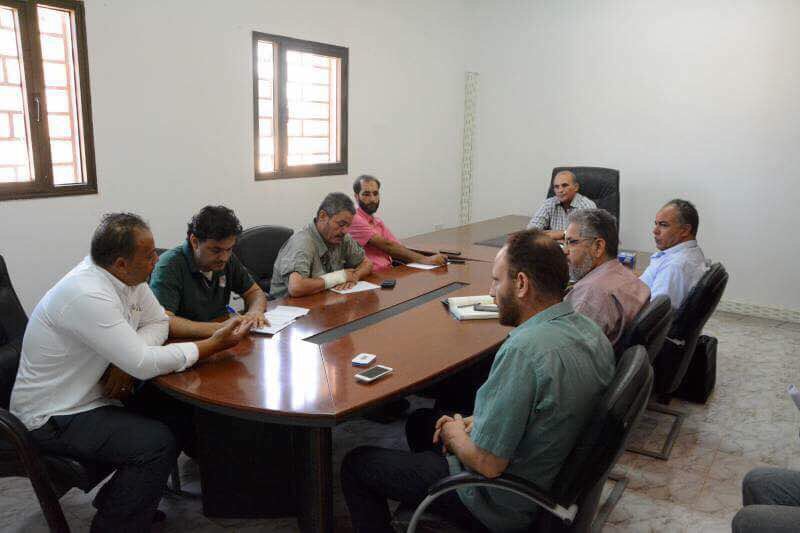 "We saw Department of Operations and Manufacturing today starting its operations in Ganfouda" He said. Mr. Alaokali described that work as a challenge and a great achievement. He confirmed NOC and the operating companies' support to Jowfe Oil Technology and all of its employees in order to recover its activities and position better than before. For their part, the Company's officials explained their plans and visions to overcome the current difficulties by following up to date management techniques to pass through the current crisis.